Central Fill Agreement with Other Pharmacies
Business opportunity to solicit sterile business from non-sterile pharmacies.
Our accreditations place us in the top 1% of compounding pharmacies
Town & Country Compounding can contract with other pharmacies in New Jersey to compound sterile prescriptions for their patients through a legal contract called a central fill agreement.
Are you a pharmacy that does not compound sterile prescriptions but you have doctors who need them?
We can help you.

Expand Your Pharmacy Services
Common Sterile Compounded Prescriptions at Town & Country Compounding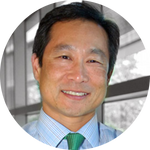 President, Pennsylvania Pain Society Center for Interventional Pain & Spine
Town & Country Compounding makes customized medication at the highest level.
Their high-tech labs, expertise, and rigorous compounding protocols give me confidence that my patients are getting the best quality compounds.
Town & Country Compounding Is Compliant and goes beyond the requirements of USP 795, USP 797, and USP 800 Guidelines
Our profession has adopted new rules and regulations from the State Board of Pharmacy and the USP (United States Pharmacopeia). We are USP 800 compliant with all aspects as a sterile and non-sterile 503A compounding pharmacy.
Rigorous protocols lead to excellent patient outcomes.
It's essential that you know where – and how – your compounded medicines are made.
Oversight of sterile compounding
Oversight for sterile compounding practice falls primarily to the states and is typically governed by the individual state's board of pharmacy, however the Food and Drug Administration (FDA) also maintains authority to inspect pharmacies for insanitary conditions. 
In some states, the Board of Medicine (or similar entity) regulates sterile compounding that occurs in physician offices. Most pharmacies maintain active accreditation from an agency that performs rigorous inspections for compliance with state laws and internal policies. Majority of state laws and accreditation standards are based on the principles outlined in the U.S. Pharmacopeial Chapter <797> Pharmaceutical Compounding – Sterile Preparations.
Sterile Compounding Resource Center