The highest-quality compounding for your patients in pain
Our accreditations place us in the top 1% of compounding pharmacies
What are the potential benefits of transdermal compounded medications?
Significant patient challenges associated with oral pain medication have led to a growing interest in the use of compounded topical pain medications as beneficial alternative options.
Help patients minimize risk of abuse and addiction with non-narcotic (non-opioid) topical compounded options

Customizable dosages, formulations, and drug combinations

Ability to combine multiple drugs with various mechanisms of action

Application directly at the site of pain

Potential for less systemic absorption and minimization of side effects

More convenience and better adherence to regimen

Easy adjustment or titration to meet patient needs
Compounded Topical Pain Creams and Gels - Journal articles
A review article published in the The Journal of General Practice by Branvold and Carvalho (2014), researches compounded transdermal pain medications versus oral. Their research supports the superior advantages of transdermal.
A review article published in The Journal of Opioid Management. Since the number of prescriptions for opioid medications have continued to rise, there have been questions about the safety of using opioids in pain management. This review clarifies the current state of opioid use and discusses alternative transdermal analgesic therapies in pain management.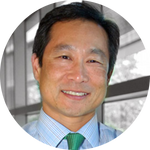 President, Pennsylvania Pain Society Center for Interventional Pain & Spine
Town & Country Compounding makes customized medication at the highest level.
Their high-tech labs, expertise, and rigorous compounding protocols give me confidence that my patients are getting the best quality compounds.
Patients often try various therapies for pain that may not be successful for various reasons.
Challenges with Over-the-Counter Medications
Medication options are limited

Patients do not know all the options to choose from or how to combine solutions (they are not given specific instructions as they are with a prescription)

Efficacy is limited

Doses are low

Certain types of pain do not respond well to OTC meds
Challenges with Prescription Medications
Addiction, abuse

Drowsiness, dizziness

Nausea

May not relieve the patient's pain

Hard to swallow multiple pills or capsules

Side effects that inhibit ability to function "normally"

Various types of pain meds are often required, multiple times per day — can be too overwhelming for the patient

Serious gastrointestinal side effects have been associated with long-term NSAID (ibuprofen,etc.) use

They have been associated with ulcer rates of 10 to 30%. An estimated 100,000 patients are hospitalized annually in the US as a result of NSAID-related GI complications.
Medications are not one-size-fits-all, and at Town & Country Compounding, we formulate medication specific to the individual. Pain can be triggered differently between people, depending on the injury or condition, and thus must be treated with medications that best suit the situation. For example:
Rheumatoid arthritis
Osteoarthritis
Fibromyalgia
Cancer
Multiple sclerosis
Stomach ulcers
AIDS
Gallbladder disease
Multiple sclerosis
Parkinson's disease
Chronic pain
Ordinary aging of the spine
Traumatic injury
A congenital condition such as curvature of the spine
Being overweight, which puts excess strain on the back and knees
Nerve damage