Our accreditations place us in the top 1% of compounding pharmacies
Intravitreal injections are used for several types of conditions.
Age-related macular degeneration (AMD)
Diabetic retinopathy
Retinal vein occlusion 
endophthalmitis infection

Intravitreal antibiotics are needed to try and prevent loss of vision
Classes of drugs that are often used in intravitreal injections
Steroids
Antibiotics
Antifungals
Sometimes a patient needs a compounded medication to be administered at the surgery center for a procedure. 
*These are compounded with a prescription for a specific patient
The procedure allows medication to be administered in the space behind the eye called the vitreous cavity.  The procedure takes place in the in a clinic, surgery center or hospital, and any compounded medications that may be needed are prepared by our pharmacy with a prescription for each specific patient. 
Intravitreal injection examples
Ganciclovir

Amikacin

Clindamycin

Dexamethasone

Methotrexate

Vancomycin

Voriconazole

Ceftazidime

Amphotericin B

tPA
Common compounded Rx's requested for ambulatory surgical procedures
Glycerin injection

Lidocaine injection – backordered strengths

Bupivacaine elastomeric pumps

Sterile alcohol injection
Other ophthalmic compounds
Brilliant blue

PF Tropicamide

Losartan

Betadine syringes (single unit dose)

Mitomycin

Phenylephrine /tropicamide /ofloxacin /

tetracaine / flurbiprofen syringes (P10 eyedrops) or custom combinations
Lidocaine /epinephrine /BSS (Shugarcaine)

syringes or vials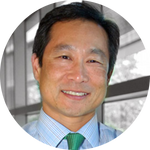 President, Pennsylvania Pain Society Center for Interventional Pain & Spine
Town & Country Compounding makes customized medication at the highest level.
Their high-tech labs, expertise, and rigorous compounding protocols give me confidence that my patients are getting the best quality compounds.
We have expanded and are now in our state-of-the-art compounding facility in Ramsey, NJ shipping to multiple states.
Town & Country Compounding has been inspected by the New Jersey State Board of Pharmacy and National Association of Boards of Pharmacy (NABP) in addition to accreditation inspections. We are also accredited by ACHC for sterile compounding, non-sterile compounding, nursing and home infusion.
Town & Country Compounding Is Compliant and goes beyond the requirements of USP 795, USP 797, and USP 800 Guidelines
Our profession has adopted new rules and regulations from the State Board of Pharmacy and the USP (United States Pharmacopeia). We are USP 800 compliant with all aspects as a sterile and non-sterile 503A compounding pharmacy.
Oversight of sterile compounding
Oversight for sterile compounding practice falls primarily to the states and is typically governed by the individual state's board of pharmacy, however the Food and Drug Administration (FDA) also maintains authority to inspect pharmacies for insanitary conditions. 
In some states, the Board of Medicine (or similar entity) regulates sterile compounding that occurs in physician offices. Most pharmacies maintain active accreditation from an agency that performs rigorous inspections for compliance with state laws and internal policies. Majority of state laws and accreditation standards are based on the principles outlined in the U.S. Pharmacopeial Chapter <797> Pharmaceutical Compounding – Sterile Preparations.
Sterile Compounding Resource Center