Town & Country Compounding Pharmacy - Leaders in sterile compounding
Our accreditations place us in the top 1% of compounding pharmacies
Sterile laboratories for clinical trials
Premium Standards in Sterile Preparations
There are many specific rules, procedures, techniques and regulations that must be considered when compounding sterile preparations. Safety, quality and accuracy are all of the utmost importance; from the drugs and concentrations that are used, to the pharmacists or certified technicians who are compounding and the environment they are made in.
"Safety, quality and accuracy are all of the utmost importance."
It takes much expertise and investment along with educational commitment to be a sterile compounding pharmacy, as shown in the ASHP Guidelines on Compounding Sterile Preparations.
These procedures and techniques include:
Personal protective equipment (PPE), such as gowns,  gloves, goggles, masks booties, and hair coverings is worn
Compounding is done in a Primary Engineering Control (laminar flow hood, biological safety cabinet) that prevents infectious microorganisms from entering a work area
Compounding surfaces must be deactivated, cleaned with a germicidal and sporicidal cleaners, and disinfected multiple times daily with sterile 70% isopropyl alcohol.
Do you know how your sterile compounded medicines are made?
Let us show you how we make ours.
Take a tour of our high-tech sterile compounding labs.
We work with Pharma companies, Health systems, and universities and to create sterile and non-sterile medications for clinical trials and drug development.
For example, we work on the development of IND and NDA medications, as well as new delivery vehicles for existing drugs. We also have HD (hazardous drug) labs equipped to compound chemotherapy drugs and other drugs considered hazardous by NIOSH.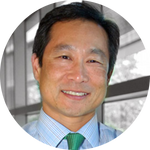 President, Pennsylvania Pain Society Center for Interventional Pain & Spine
Town & Country Compounding makes customized medication at the highest level.
Their high-tech labs, expertise, and rigorous compounding protocols give me confidence that my patients are getting the best quality compounds.
Town & Country Compounding Is Compliant and goes beyond the requirements of USP 795, USP 797, and USP 800 Guidelines
Our profession has adopted new rules and regulations from the State Board of Pharmacy and the USP (United States Pharmacopeia). We are USP 800 compliant with all aspects as a sterile and non-sterile 503A compounding pharmacy.
Rigorous protocols lead to excellent patient outcomes.
It's essential that you know where – and how – your compounded medicines are made.
Oversight of sterile compounding
Oversight for sterile compounding practice falls primarily to the states and is typically governed by the individual state's board of pharmacy, however the Food and Drug Administration (FDA) also maintains authority to inspect pharmacies for insanitary conditions. 
In some states, the Board of Medicine (or similar entity) regulates sterile compounding that occurs in physician offices. Most pharmacies maintain active accreditation from an agency that performs rigorous inspections for compliance with state laws and internal policies. Majority of state laws and accreditation standards are based on the principles outlined in the U.S. Pharmacopeial Chapter <797> Pharmaceutical Compounding – Sterile Preparations.
Sterile Compounding Resource Center